Knowing how to match the leather jacket is fundamental for a modern fashionista: the photos of the most glamorous looks to try.
Fashion enthusiasts often wonder how to match the leather jacket, an evergreen jacket that returns year after year to mark the most beautiful clothing collections. The leather jacket is offered in variegated forms, from biker-style models more similar to those worn by motorcyclists, to new flared and more refined versions contaminated with the blazer structure. Let's find out which are the most fashionable looks to try with the leather jacket.
Looks in total black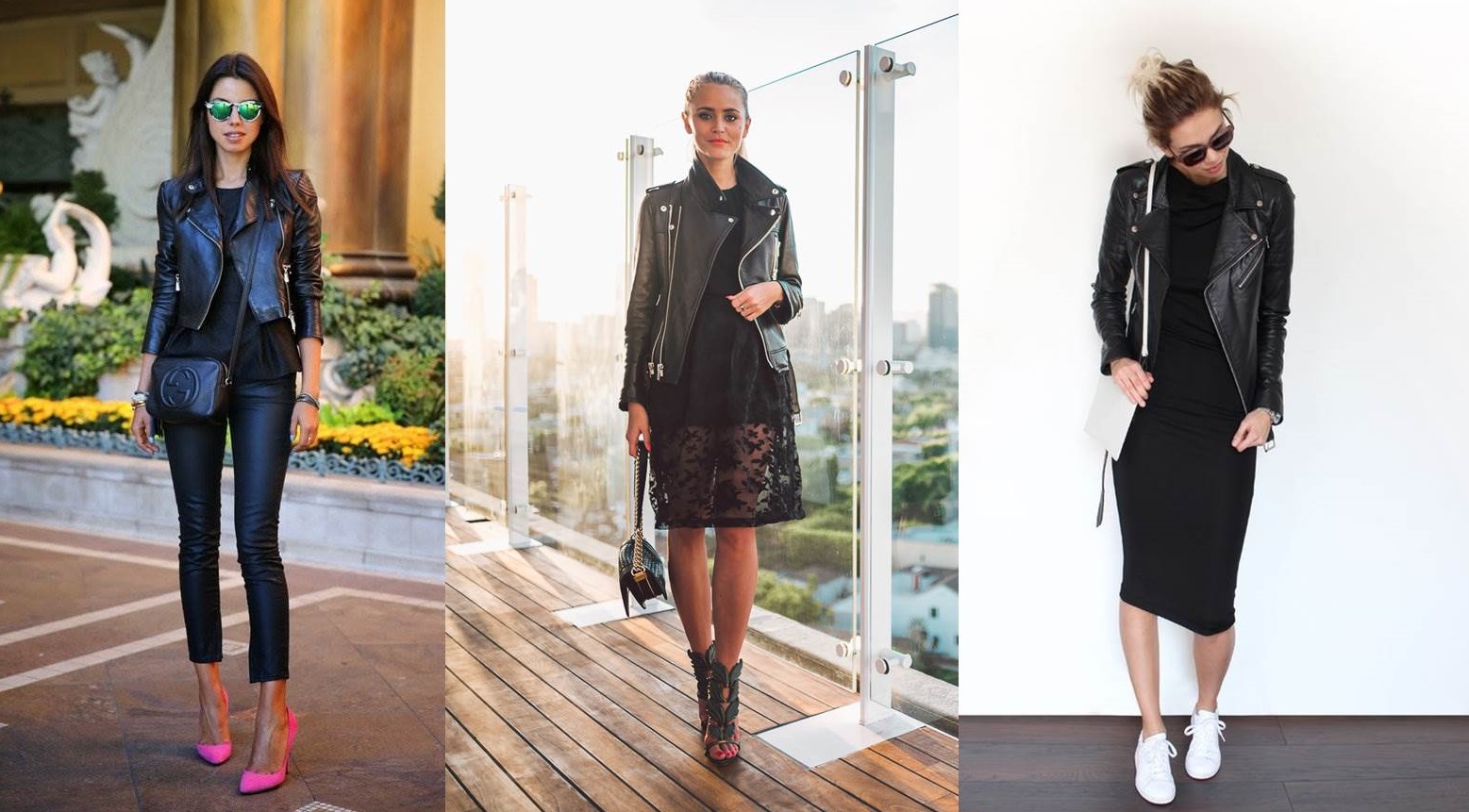 The total black looks are a great passion for women, and the leather jacket can easily become the heart of it. Combine your model with the skinny black pants, in fabric or denim, and in t-shirts and sweatshirts in the same color. If you want, you can make the most characteristic outfit by focusing on contrasting accessories, for example a pair of shoes with heels or white or red sneakers, or a small pastel bag.
Looks with jeans
Jeans are a piece of clothing that actually coordinates very well with everything, even with leather jackets. The biker jackets in particular, with their more aggressive structures, are perfect on boyfriend jeans or inside a more determined mannish style outfit. But you will also be able to get more bon-ton looks by combining flat shoes like lace-ups or ballet flats with stretch jeans and adding a leather jacket with flared-fit lapels.
You may also like: celebrities with anorexia
The looks with dresses and skirts
The leather jacket also looks its best on skirts. We have already seen how to match the tulle skirt and we know by now that a leather jacket is the perfect choice to give the most romantic looks a modern and glamorous touch. Even the short skirts go perfectly with the leather jackets, from the denim models to the leather ones, to the pleated versions that you can also wear with over knee boots or laced ankle boots. The midi skirts are in a leather jacket the ideal mix to acquire a character stronger and appear less so retro.
You may also like: Ben Shapiro net worth
The sporty chic looks
But in recent years sporty-chic outfits have also won over more women. The professional bloggers show us every day that it is possible to obtain well-groomed looks by combining the leather jacket with the joggers, especially if in dark tones like black and burgundy, and black or white sneakers. In this case, add a sweatshirt that is not too wide or a t-shirt with a print to give the outfit a more trendy touch.
Which look with leather jacket is for you?
You may also like: Prince Royce Net Worth